ARCHIVES

Welcome to the "Archive" page! Here you will find some special major announcements that will forever stay on the site and that are usually too long for just posting in the news.
-January news
-February news
-March news
-April news
-Cookies & Biscuits Records 1st Awards (Jan 1st 2011)
-Carnage TV and Cookies & Biscuits Records' complete deal (Jan 10th 2011)
-Cover of the month contests (2011 )
-Guide to album releases (May 2011-2012)
---
Click on the title to see January's news
Click on the title to see February's news
Click on the title to see March's news
Click on the title to see April's news
---
Cookies & Biscuits Records 1st Awards
(January 1st 2011)

Here are the nominees and the winners of the 1st C&BR Awards

-Song of the Year
What is the smash hit of this year? The song needs to be on a C&BR album.

-Fallen Angel - AgentOhoolahan
-A Desperate Contest - Bishop Butters
-Silent Dream - Burger
-I've Found You - CSD
-Nakoruru - GuiHarrySant
-No Sunrise for the Punk-o-Maddicted - Leoshi
-A Blacked Nostalgia (My Past in Ashes) - Nocturne
-Hero Of War - Poepoe29
-Reincarnation - Rofl Monster
-No Rush - TheGhostOfRickJames
-The Great Incomplete - Saiga
-She Won't Smile - Spanky Revolution
-War machine - XxXxTINOxXxX

And the winner is:
A Blackened Nostalgia by Nocturne!
The song comes from the album "The Rebirth of the Artist and the Past"



-Cover art of the Year
Who had been able to pull out the most outstanding cover for their album?
Please give me the name of the album(s) - no need to try to find who made the cover

-Concrete - Jod.Drummer (Made by Jod.Drummer)
-End of an Era - Nocturne (Made by Nocturne)
-Rebirth of the Artist and the Past - Nocturne (Made by Nocturne)
-Until the tables Turn - Nocturne (Made by Nocturne)
-Racing the Sunset - Spanky Revolution (Made by Jod.Drummer)
-XxXxTINOxXxX - XxXxTINOxXxX (Made by Jod.Drummer)

And the winner is:
Rebirth of the Artist and the Past by Nocturne!


-Collab song of the Year
What team came up with the best collab? The winner can be any song that features at least two artists on any album

-All Falls Down - Razorwind (Kyoufuu) and Closertodying
-Big Burger - BigRob and Burger
-Breaking Free - Bishop Butters and Rofl Monster
-Clean Slate - AgentOhoolahan and FenderBender
-Doppleganger - Burger and Spectre
-Kindle - AgentOhoolahan and Saiga
-Legend of St. Francis - AgentOhoolaan and Spectre
-Mark my Words - AgentOhoolahan and IonBeam
-Minblown - AgentOhoolahan and MuFFiNZ
-The Silence in the Battle - Cyros and Spectre
-State of Emergency - Bishop Butters and Rofl Monster
-Without Reason - Rofl Monster, Nocturne, Burger and Bishop Butters

And the winner is:
"Silence in the Battle" from Cyros Lugoth and Spectre!
The song comes from "Blue Harvest Volume 1: Unprecedented Genesis".



-Best Punk or Ska album
Self-explanatory I believe, haha! You can vote for your favorite punk album right here. Ska albums also enter in that category

-A Time and a Place - Burger
-The Gardens Beneath my Feet - Burger
-No Sunrise for the Punk-o-Maddicted - Leoshi
-Beauty in Abstraction - Saiga
-Blue Harvest Volume 1 - Various Artists

And the winner is:
A Time and a Place by Burger!



-Best Metal or Hard Rock album
Who gave you headaches because of too much head banging? Any metal, hard rock and rough music like that goes here

-Conquest and Destruction - Bishop Butters
-Concrete - Jod.Drummer
-Hero of War - Poepoe29
-Reincarnation - Rofl Monster
-XxXxTINOxXxX-XxXxTINOxXxX

And the winners is are:
Reincarnation by Rofl Monster & Self-titled by XxXxTINOxXxX!
yup, we got a tie on this one!



-Best Rock album
Rock is large, but punk and metal doesn't get here. Melodic rock or albums with a lot of different genres lands here

-AgentOhoolahan - AgentOhoolahan
-Burger - Insomnia
-Nocturne - End of an Era
-Nocturne - The Rebirth of the Artist and the Past
-Spanky Revolution - Tonight Is the Night

And the winner is:
End of an Era by Nocturne!



-Best experimental or miscellaneous albumAlbums where the artist took hell a lot of risks or albums with a certain concept gets there

-Leoshi - No Sunrise for the Punk-o-Maddicted
-Razorwind (Kyoufuu)- Sadness of a Joker
-Rokkross - Rokket
-Spanky Revolution - Tonight is the Night

And the winner is:
Tonight Is the Night by Spanky Revolution!



-Most improved artist (Need to have made at least two albums of any kind or length)
Who improved himself the most between his first and last album?

-AgentOhoolahan
-Burger
-Razorwind (Kyoufuu)
-Rofl Monster
-Saiga

And the winners is are:
Burger and Rofl Monster!



Best new artist
From all artists that joined Cookies and Biscuits Records since September 1st, who had been the most amazing?

-City X
-Dans17
-GuiHarrySant
-TheGhostOfRickJames
-Thirdboy

And the winner is:
GUIHARRY SANT!



BEST ARTIST
Who had been able this year to put out the best albums? Who is the best artist to ever get on Cookies & Biscuits Records? Winner must have at least 3 albums to be here

-Bishop Butters
-Burger
-Leoshi
-Nocturne
-Saiga
-Spanky Revolution
And the winner is:
Nocturne!


Congratulations to all the winners and to all the finalists! Thanks a bunch to all of those who voted and we'll see you next time!

---
Carnage TV and Cookies & Biscuits Records' complete deal
(January 10th 2011)
(Written down By TheGhostOfRickJames)

Hello SpankyRevolution, in lieu of the Community thread and the discussion going on, and of course as you know, my commitment to the community sites and my wanting of a revival, I'd like to form a new deal with C&BR.


The Deal: CarnageTV will bring back it's Featured Song Radio Playlist; C&BR will have an exclusive contract to submit songs for the CarnageTV Radio.

The Rules: Artists with videos will be able to use the song from said video(s), a.k.a. Singles, and have them on the Radio. An Artist, whether already on CarnageTV or C&BR must have an Album on C&BR and a video (of any kind, except blog type, tutorial, etc) posted somewhere. Videos do not have to be on CarnageTV if said video is in a generic format (no special edits, one-shot, picture for background, etc)

The Contract: The deal will last one month, from date of signing, until end of month signed, with renewal options.

The Benefits: Not only does CarnageTV have a POM Community following, but it also has a Youtube following. I will promote C&BR, as I have been, but also reference C&BR in next upcoming Staff News, if possible. Hopefully this will encourage people to make more videos of any kind and to be part of the C&BR Family. CarnageTV also already links Artist's Headliner Videos to their C&BR personal pages already.

Your Part: C&BR must update/rotate videos more often on its CarnageTV page (videos from C&BR Artists). C&BR must start a blog on POM.net, that will post at least once a month about updates, changes and additions to C&BR (short version - key notes), with links for more info going back to C&BR. C&BR must inform current clients and prospective clients of deal with CarnageTV as long as there is a working contract (QC or PM). C&BR must inform CarnageTV staff, either through PM or QC of when an artist approves and wants to take part of the CarnageTV Radio.

*Anything written here is subject to change after contract is over. Contract discontinues if C&BR does not follow all parts of the deal or lacks commitment to deal. Contract discontinues if anything clearly negative or damaging to CarnageTV is promoted and/or exchanged by C&BR and its staff.
*CarnageTV is able to turn down a song if song is of very poor audio quality,and/or has a very offensive title, and/or is of very poor musicality.


IF YOU APPROVE OF DEAL, SIGN NAME:______________

WHAT SPANKY REVOLUTIN REPLIED:
Ok, well that was pretty official, but if I can resume this all, you would like to make a Carnage Radio with songs from C&BR Artists that have music videos, right? On my side, I would have to get a better rotation of music videos on the Carnage feature of C&BR (when we do have videos DX) and to have a blog to be held monthly about C&BR updates. I also have to make statement of this contract (for this, I have an "archive" page on my site where I will pst the full contract while I will write some news about it in the "News section" of C&BR)
---
Click on the title to access the "Cover of the Month" results
---
GUIDE TO ALBUM RELEASES, 2011-2012
2012

SEPTEMBER
NEW ALBUMS:
Spanky Revolution - TEMPÊTE ÉCARLATE (LP - 4th)
Spectre - FALLING IN LINE (LP - 4th)
This Reality - ANOTHER DAY WILL COME (2nd)
AUGUST
NEW ALBUMS:
Spanky Revolution - SPEAK WHITE (Single - 7th)
JULY
NEW ALBUMS:
Powerstars - REBORN (LP - 30th)
Justify - STANDING ON THE SHOULDERS OF GIANTS (LP - 30th)
JUNE
NEW ALBUMS:
Razorwind - TAKE IT EASY (EP - 8th)
Milzam - LIFE IS DRAMA (LP - 8th)
APRIL
NEW ALBUMS:
ProAirGuitarist - Crying Black Tears of Death (LP - 21st)
Megafan11 - National Savior (LP - 21st)
Hooded Hadies- Fading into the Wall (Single - 11th)

MARCH
NEW ALBUMS:
Justify - THE PAST AND THE PRESENT (LP - 30th)
Game Over Whatever - THE WAR IS JUST STARTING (LP - 26th)
PowerStars - PUNK-O-MEDLEY/KYATC (Single - 21st)
Hanging the Innocent - LOUD NOISES (LP - 9th)
ScaleTheSummit - NO MORE LOVE (LP - 7th)
Hooded Hades - THE UNVEILING (LP - 5th)
JANUARY
NEW ALBUMS
Powerstars - SURRENDER TO THE VOID (LP - 15th)
Powerstars - CERTAIN SUBSTANCES (EP - 8th)
Warning Shot - WICKED LOVE (LP - 3rd)
Secks Romp - EDELWEISS PIRATES (EP - 2nd)
Bomber Front - NOT SHY IN THE NIGHT (EP - 2nd)

2011
DECEMBER
NEW ALBUMS:
Your Hero The Epic - Roses Are Black (LP - 27th)
Powerstars - THE BEGINNING (LP - 26th)
Powerstars - RIFFTASTIC/LITTLE JIMMY (Single - 26th)
American Inc. - THE MISSION (Single - 24th)
W33zl - FULL CIRCLE (EP - 15th)
Game Over Whatever - TRIAL (EP - 10th)
Chester - A NEW DAWN (LP - 9th)
Justify - CRUCIFIST (LP - 4th)
Natural Killswitch - RUNNING FROM HEAVEN (EP - 2nd)

NOVEMBER
NEW ALBUMS:
Heartbreak of the Century - THE GLORY DAYS (LP - 30th)
Game Over Whatever - THE BATTLE FOR NEW YORK CITY (LP - 16th)
RazorWind - REDCRASHER (Single with singing - 5th)

OCTOBER
NEW ALBUMS:
American Inc. - THE SHOW (Single - 29th)
W33zl - 6 (LP - 22nd)
Various Artist - BATTLE OF THE BAND VOLUME 1 (Produced by The Corner) (Live LP - 22nd)
Spanky Revolution - BEST OF (LP - 19th)
Giant O' Mine - SURREAL (LP - 19th)
Warning Shot - MAKING NOISE (LP - 14th)
Secks Romp - CLOWN (EP - 12th)
W33zl - AT YOUR OWN PACE (Single - 11th)
Secks Romp - MATURITY (LP - 11th)
Lost and Forgotten - LET THE GAMES BEGIN (LP - 2nd)
SEPTEMBER

NEW ALBUMS:
Suicide by Spoon - BROKEN BONDS AND WORN OUT SONGS (EP - 30th)
Suicide by Spoon - LET IT RAIN (Single - 30th)
Sethen - HEVHELLEN - SHATTERED PASSAGE
Warning Shot - POSITIVE FORCE (16th)
Heartbreak of the Century - FIXING FRACTURES (LP -12th)
MuFFiNz and DecyferIt - GHOSTS OF A MEMORY (LP -10th)
DecyferIt - DEATH OF A SOUL (LP - 10th)
JULY / AUGUST

NEW ALBUMS:
Diegetto - TRAGEDY (LP - Aug. 22nd)
Warning Shot - WARNING SHOT (LP - Aug .22nd)
W33zl - SUPER W33ZL LAND (LP - Aug. 12th)
Warning Shot - WARNING SHOT (EP - Jul. 15th)

JUNE

Spanky Revolution presents... Poneycore!! (30th)
6 months almost day-for-day after the groundbreaking "We Won,t Die", SPanky Revolution is back fully loaded with a brand new LP; "Poneycore"! Like the tile says it, Poneycore describes a music genre, fusing punk, rock, rainbows, alcohol, dinosaurs and monster trucks. The album includes a sequel to "Tout Doit Brûler. as Spanky collabs once again with Spectre's band "Pay the Price". The album also features Into Avoca, Dudes in Grey pants and Z3nest3r. It's now your turn: the album is here... SO GO GET IT!

Future Reeanactments covers Yellowcard! (28th)
Alec Redblot's project "Future Reeanactment", after releasing a first EP in May, gives us today a single album where he explores the world of Yellowcard! "Miles Apart", the new single from Future, is a cover of the song of the same name from the legendary pop punk band. Go get it now!

Spectre strikes once again! (27th)
Spectre is back ladies and gentlemen! After "Unrecognized Telling of an End" with the boys of Suicide by Spoon, the French-Canadians gives us a "solo" album (yes, they still do some) called "Wavelength". 11 new tracks in this brand new LP just for you! Oh, and Spectre wanted me to tell you his album is "more intense and emotional than any of his previous releases, Spectre is back with an album that fuses both melodic and raw punk sounds along with an array of other stylistic elements." That kinda breaks the magic if I tell it that way, right? But boy you still need to download it, don't you?

It's Zarpa's time to shine on at C&BR! (25th)
Zarpa_Perras is on the punk-o-matic since more time that you would expect and if you never listened any of his songs (he got an average rating of 9.95/10 on 21 songs on POM), well it's time to download his very first album : "Shine Forever"! Now this is said to be a punk album, but it's not a matter of kicking the government down and burn the streets: the inspiration for this album comes from... his girlfriend! How romantic is that? A lot. Is this album good? You have no idea. SHould you download it? YES!!!

Jspott14 is ready to shake things up! (16th)
Fuck yeah guys, Jspott14 is here! And he is pissed like a punk that... well like a punk :3 His very first album "The Revolt". The artist promises us ten "bizarre and unique" POM2-made tracks on this very first LP. So if you were looking for some fresh new blood to get along with, you got your man! Why are you still reading? GO GET IT!

Hiti doesn't only makes fireplaces! (16th)
Yes! After 21 years of making fireplaces, Hiti gives us a second album, "Themes, Dreams and Misdemeanours", a short 3 tracks EP for you to hold on until the next album. Now we don't talk here about songs about killing everyone with the devil, Hiti is here to give some sunshine to this summer, even under the rain! 3 songs from a style that Hiti himself describes as "Older Themed Tracks and Fun" are few steps away for you to download!

Don't forget DecyferIt's sequel! (15th)
Not even two weeks after "Running from your Past", DecyferIt gives us the second album of his trilogy with "Forget it All". This time, DI teams up with Kyoufuu, XxXxTINOxXxX and two members that changed their name recently, Warning Shot (Saiga) and ReVision (Rofl Monster). 9 crimes (or "9 songs", but that sounds soooooooo boring!) are waiting for you in this other Sin City themed episode from Decyfer's mind!

Slash gets pyromaniac for his third album! (15th)
Of course this is a third album if you don't count the singles... Well yes! Slash delivers his third album today "Let It Burn", containing the single "When We Fall" with Trace of Hatred from Suicide by Spoon! About 34 minutes of runtime, this new LP is more personal than ever. Slash actually states that almost all of the songs relates to himself, his stories, feelings, etc. A brand new POM2 album for you in days where they are getting more and more rare... Make sure to get your hands on it!

Brand new look for Cookies & Biscuits! + Find us on Facebook! (14th)
Well I guess it's pretty obvious, but these last weeks, I have been working a hell lot on the website in order to give it a new pleasant look! So first, it was all white, and I was playing with HTML codes and whatnot to add a banner and all that zwiz but well it didn't worked the way I wanted, and seriously, it was a mess. Therefore, I decided to change it all and go with a brand new look, more subtle, more welcoming and amusing. I love the new set of colors and after few HTML twists, I guess the site is ready for another year with this look! Most of the changes I made with the HTML were in order to keep the body of the site wide enough. By default, I would get only a tight space here in pale brown area. I also played with them so the sidebar was wide enough to keep all the names correctly and for it to have these little blue lines between each name. I definetly think it looks WAY better that way. I would like to thank The Ghost Of Rick James a lot for taking the time to help me and, most important, to kick my butt so I could finish the design of the site!

Yes, another paragraph! You never saw news that long, right? Well there's another thing completely new right now and it's our facebook page! You guys might remember when there was that ugly poll about a Facebook page for C&BR, right? Well now I think it was the perfect time to start it up! You can go like the page to show your support for the label, give comments, opinions and get the latest news about the label! Don't be afraid to tell there that you have a new album coming or to show us your love and support for the label!

What makes us happy? Keane's first EP! (13th)
And this title rhymes! Keane is a brand new artist on the punk-o-matic area and he is here to offer us some seriously good material! Now don't think it's another noob making POM2 music. Hell no: he makes his own music, with his own instruments and his own voice! Yep, we got a new non-pom artist around and trust me, it worths the download! His music is hard to describe, as he goes from techno music to acoustic music, but he always keeps his rock feel and his wonderful voice whatever happens. Something you must discover now!

DecyferIt is on the lam with his new album! (3rd)
On Spanky's 17th brthday, DecyferIt kicks in with his 6th album on Cookies & Biscuits Records, Running from your Past! This time, Decyfer gives us a rush of alternative and punk with a nice new touch of ska. With the summer coming in, this new release will be perfect to listen around the pool with the kids... or fucking loud in your car, windows down - it's up to you (we recommend option two though)!

MAY
Get back in the 60's with The Spankys! (31st)
Now don't get me wrong, the sound of this new single is totally modern. But yeah, Spanky Revolution is back with a new single "With the Spankys" that showcases a new track from the upcoming "Poneycore" LP, called "Prove 'em Wrong". You can also meet an exclusive B-side, a collab with the guys of Suicide by Spoon! Finally, some POM from Spanky Revolution for their fans that have been waiting for Poneycore since 5 months!

W33ZL gets out of the box! (31st)
W33ZL gives us today his 3rd LP album, "thebox" with a minimalist cover, but a bigger than ever sound. Find the single "The Sky Told Me" featuring Trace as well as another collab with Slashsslayer in this 48-ish minutes album. 7 brand new tracks that gives a sound more experimental and electronic than ever, with a surprise at every turn. Download it now!

The sky told me W33zl and Trace teams up! (30th)
W33zl is officially back! His third album, "thebox", should come out by the end of the week. Meanwhile, the C&BR's #1 experimental artist offers us a single of the album, "The Sky is Talking", where he decided to team up with one of the hottest artist of the moment, Trace Of Hatred. Time to discover a 5:56 mix of regular punk-o-matic 2 music and W33zl's magic touch of electronic synths. Listen to this and you'll be hooked for thebox!

LotWPro starts with a non-pom album (28th)
LotWPro is more than the cute british guy with nice hair: he is now a C&BR Artist! And he enters throught eh big door with a non-punk-o-matic album! "My Reflection Fades" (10/10 average rate with 22 rates), "Dance, Dance" and 2 other succesfull tracks from the punk-o-matic website, along with 4 amazing exclusive songs, pave the way to this first effort. Come all and download it!

Spectre and TraceofHatred teams up for a LP! (24th)
You loved Amalgamate? You wished you could get see more collab albums? You love Spectre and TraceofHatred? Well your wishes can now come true as both artist get together to offer "The Unrecognized Telling of an End", an album as promising as its title is long! 13 tracks crafted by both minds making one for your own pleasure. May contain eargasm.

Slashsslayer is still up with a new single! (23rd)
After two great albums, Slashslayer is officially working on a 3rd opus. Meanwhile, his fans - YOU! - can get something to bite in with the artist's first single, "When We Fall", featuring Trace of Hatred. So come get it!

The curtain falls for Saiga with S/T (12th)
After his very short EP "Bunny", Saiga comes back with a brand new Self-Titled album! Another occasion to mosh pit around with the old time punk veterans. This album is different though, as it marks an end for the amazing release streak of the mosh pits warriors. Saiga is not retiring, but it is its last album to be released "for a LONG time". So fans, make sure to listen this album and enjoy every piece of it!

Butters Returns after a long hiatus! (9th)
Butters has finally graced us with a new album, Suburbia in Flames! An alternative work that takes you away from his norm of heavy post-hardcore and Metalcore! Many songs on this album took over a month to make and Butter's already has another album in the works. Stay tune for more!

Get Ready for Alec Redbolt's new band! (8th)
After a great moment with the band City X, Alec Redbolt have a new band to present us, Future Reenactments! Now this is different from City X. A lot. "Emo, New Prog, Post-Grunge and a few more..." This is how Alec describes the new sound. But most important, the band is not making into punk-o-matic music but Fruity Loops! When I told you that non-pom was the next big thing... ;) So go on and try this brand new album from a brand new band and a brand new sound! Go get it now before you become the only guy in town without it!
-I'd like to apologize to Alec Redbolt for the delay and misunderstoods. This album was ready on April 30th though the cover was missing. I forgot though to send him a message to ask to get the cover and therefore, the album took over a week to get here, as it took a while before we could see each other. Alec, thanks for your comprehension and sorry for the fans too! ~Spanky
Powered by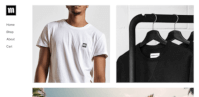 Create your own unique website with customizable templates.