EVERY SINGLE COVER ART AVAILABLE AT C&BR
---
THE COUNTDOWN
With a roster of 69 (lol) artists, C&BR has had its share of amazing cover arts. These have been celebrated in both the three editions of the C&BR Awards and for a brief time in 2011 through the Cover Of The Month celebration.
To celebrate the great talent we have here to make cover arts and the new chapter of C&BR with its completely new look, I decided to start a new special kind of contest with many +1s available. The goal here is to showcase all of the great covers on the label by both established, new and forgotten artists. Therefore, we will try to create together a countdown of the best covers ever in there.
To participate, you must choose the 10 covers that you think were the best of the last 6 years of Cookies & Biscuits and its sister label Crispy Singles. Rank them from 1st to 10th and
PM it all to me.
To help me put some order in my mailbox, I ask you to please title your message "COVER ART CONTEST".
In order to have a good look at all of the covers without having to skim through all of the artists pages, you will find here below all of the cover arts that we have, safe for two covers which, sadly, have been lost. They are mostly in a backwards alphabetical order by artist with the Crispy Singles covers appearing at the very end. If you click on a cover, you should find the name of the artist/band and the title of the album.
For any questions, you can head to the thread in the POM Forums about the contest.
---
THE RULES
For your entry to be eligible, it must respect the rules below:
1) You MUST give me 10 covers and rank them clearly from 1st to 10th. If you give less or more than 10 choices, if you forget to rank them or if you place two entries in a tie, I will not accept your list.
2) You CANNOT vote for an album that you made, even if you didn't do the cover.
3) You CANNOT vote for an album for which you made the cover.
4) You can vote TWICE for the same artist MAXIMUM. By artist, we mean an individual member who makes albums. If a member made albums under different names, it still counts as one artist. Collab albums included.
---
THE RESULTS AND THE PRIZES
Entries will receive points for each time they appear in a list. They will receive 10 points for a 1st place, 9 for a 2nd place all the way to 1 points for a 10th place, plus a bonus 3 points for each time they appear. This mean that an album that appears on more lists but which has low placings will have the priority over an album that appears high on only few lists. All artists who will cast a vote will earn an extra point for all of their albums, given the fact that they will basically spread points to everyone without giving any to themselves.

For every entry in the top 10, artists who vote will earn one +1
I will also select randomly one person who gives a valid vote out of each six valid voters to get a +1. This member does not need to have an album in the running or to ever release anything on the label.
Finally, one voter, again, selected randomly, will win a free cover art custom-made by me. If the winner of this prize does not want the prize, it will be given to someone else. The winner of the cover art prize cannot be a winner of the random +1.

Finally, the complete top 10 will be available on display forever on this website in a special page.
THE COVERS
Powered by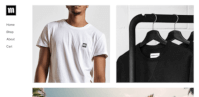 Create your own unique website with customizable templates.