Hell's Remnants' Stats
Albums: 1
-Aftermath
Genre:
Melodic Thrash Metal
Site: n/a
With C&BR since: February 2015
---
Hell's Remnants' albums
AFTERMATH
| | |
| --- | --- |
| | The debut album for prog. metal band Life Of a Lucid Dreamer (or LOLD) created by Egbert2011 has been released on Cookies And Biscuits after a long time of being independently released at their own record label. This album brings a heavy, dissonant style of progressive metal with some influence of metalcore and even classic rock. After 4 months of composing the album and nearly 6 months of waiting to be released here, here is the debut album of Life Of a Lucid Dreamer, Aftermath. This album contains 8 tracks. We hope you enjoy the album! |
---
Life of a Lucid Dreamer's Bio
Hell's Remnants is a heavy metal band, formed around Christmas of 2014. They primarily play thrash metal with some melodic guitar work, commonly found in melodic death metal and melodic metalcore, along with some mild punk influence. They're known for their first song Flesh Armada which will be featured on their upcoming demo EP. Not much is known at this time, more information is to come!
Powered by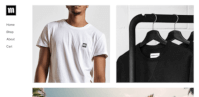 Create your own unique website with customizable templates.