KEANE'S STATS

Albums: 1

- What Makes Us Human (EP)

Genre: Alternative Rock/Techno/Acoustic

Site: n/a

Under C&BR since: June 2011

---
Keane's albums

WHAT MAKES US HUMAN

| | |
| --- | --- |
| | Keane's first album, What Makes Us Human, is an EP. The album is about everything people face that makes us human. The first track, Fist Pumpin', starts the album off with an energetic fast pace song that will really get you going! It represents letting loose and having fun. The second song, Ecstasy Boat, is a transition piece that keeps the energetic pace, talks about drug abuse, and slows the album down into a live instrument song called It'll Be Okay. This song is about dilemmas. The next track, keeping the same pace is The Hands of Him. This song is about trust. The song after this is All For You. It's about sweating the small stuff. The final song is You Are Alone. It's an instrumental that gives a feeling of isolation, but ends with some sort of hope. |
---
Keane's bio

Keane is a young artist, who showed musical talents at a young age. He picked up the guitar and slowly made his way and mastered all the most popular instruments. He's also a vocalist.
Keane always wanted to go to school for music and make it a career, but after making connections, he realized there's no real steady job he'd be interested in in that field. He now is going through highschool and wanting to go to school for pharmacy.

Powered by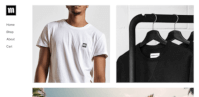 Create your own unique website with customizable templates.