Justify's Stats
Albums: 7

-Saving Justify (Best of compilation)
-Standing On The Shoulders Of Giants
-National Saviors
-The Past and The Present
-Crucifist
-Justice... Government... Disorder!!!
-When Hell Freezes Over...

Genre: Heavy Metal

Site: n/a

With C&BR since: November 2011

---
Justify's Albums
Saving Justify
| | |
| --- | --- |
| | Saving Justify is here to bring you back to the time when POM was "Staying Classy" (circa. Ron Burgandy)! 20 of the greatest tracks from their past history like "Saving Julie", "Standing On the Shoulders of Giants", and more! 2 CDs, 26 total tracks, one kick-ass Compilation! Justify want's you to "Stay Classy"! (again circa. Ron Burgandy)! |
---
Standing On The Shoulders Of Giants
Click to download!
This is a single from Justify's next album. I'm not going to tell you the title cause I don't like to ruin surprises. The song "Standing On The Shoulders of Giants" is about how recently a lot of great POM stars have "sort-of" left from POM. This is a song to say goodbye (hopefully for now) to these stars that we could never forget. Hope you like it!

---
---
National Saviors
| | |
| --- | --- |
| | Hello POMmers! Megafan11 here with the complete dedication to our heroes; awake or away. National Saviors is an utter success (in my opinion). Some of the best tracks I've ever made ranging from "Is Gonna Be Alright", to "Euthanasia", "Paradox Wolf", and lots lots more! National Saviors; the best pure-breed American POM album yet!!! GET IT NOW!!! |
---
THE PAST AND THE PRESENT
| | |
| --- | --- |
| | Oh the greatness... Justify here again to show you the latest (and coolest) album yet!!! It is the 5th, yes 5th, album from us that defeats the odds in ruling the POM world! Tracks like "Pride and Joy!!!", "Bottled Fury", "Segregation", and not to forget "The Past" and "The Present" |
---
CRUCIFIST
---
JUSTICE... GOVERNMENT... DISORDER!!!
---
WHEN HELL FREEZES OVER...
---
Justify'S Bio
Justify, is a grown garage band that doesn't care about the partying. They just want to make albums and rule the world!! Justify loves metal, especially HEAVY METAL!! They enjoy listening to themselves play and make music and they especially enjoy the band manager, DUDE51293. Justify also has just created a facebook page "Justify POM Band". Overall, Justify get along and are Justify.... and just Justify!!

James Hines on Rhythm guitar (guitar 2),
Kirk Hugo on lead guitar (guitar 1),
Roberto Tanzawa on bass,
and Lars Umlot on drums)

Powered by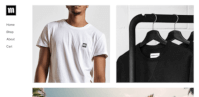 Create your own unique website with customizable templates.