SUPERKOWZ's STATS
Albums: 1

-Totally Not Random

Genre: Punk

Site: n/a

Artist on C&BR since: April 2011
---
Superkowz's albums

TOTALLY NOT RANDOM
| | |
| --- | --- |
| Superkowz's first album "Totally Not Random" consists of 6 previously released songs as well as 6 song made specifically for this album. The songs are mostly upbeat and Punk but a few songs are more Hard Rock-ish and meant to show versatility. Different key signatures were also intended to do just the same thing. This is only the beginning as many more albums are expected to come. | |
---
Superkowz's bio

After playing Punk-o-matic 2 on various websites such as Kongregate.com Superkowz discovered the website punk-o-matic.net and began uploading songs. They were bad songs, but making many friends as he submitted those songs that got progressively better, Superkowz enjoyed making songs often and hoped to release many albums.

Finally in April 2011, Superkowz came out with his first album, Totally Not Random. Although his career is shorter than many players of Punk-o-matic he hopes to stick around for a while and put together a lengthy and successful career.

Powered by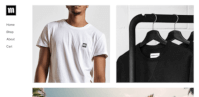 Create your own unique website with customizable templates.