Powerstars' Stats
Albums: 6
-Reborn-Punk-o-Medley/KYATC (Single)
-Surrender to the Void
-Certain Substances (EP)
-The Beginning
-Rifftastic/Little Jimmy (Single)

Genre: Rock/experimental

Site: http://powerstarsband.weebly.com
Under C&BR since: December 2011
---
Powerstars' albums
Reborn
Click to Download
FINALLY!!! Powerstars is back with their greatest album yet! The quality has skyrocketed! Download it now! NOW!!! NOOOOOOOOW!!!

---
---
PUNK-O-MEDLEY/ KYATC
Click to download
Well, I'm back! After creating
my own website
and
starting the pommunation tour
, I created a new single. This Punk-O-Medley is a combinations of these songs:
1. Prove 'Em Wrong (Spanky Revolution) 0:01-0:26
2. Heroes Never Die (Rofl Monster) 0:26-0:39
3. Carnage Pwnage (TheGhostOfRickJames) 0:40-0:54
4. The Frenchtoast Song (XxXxTINOxXxX 0:55-1:08
5. Hero Of War (Poetic) 1:09-1:36
6. The End (ProAirGuitarist) 1:37-1:54
Well, what are you waiting for! My next LP will be a doosie
---
---
SURRENDER TO THE VOID
| | |
| --- | --- |
| | Well, it came sooner than I expected, but here it is, my masterpiece! I personally didn't STOP experimental stuff, but I did make it a bit more conventional. I'd like to thank WarpShatter and Lost And Forgotten for the collabs. There's even a video for the one with WarpShatter, which you can see on the page. Basically, the video is trying to show a bunch of rage synced with the clips. Well, if you like the sound of that song, get the album! It's my favorite I've done so far. |
---
CERTAIN SUBSTANCES
| | |
| --- | --- |
| | Well, this is the last album of my old style. For my next LP, I'm gonna go less experimental (I'll still make some experimental tracks), and try to get a more "normal" sound. Due to POM.net being down, my next LP may be delayed. I have two tracks on it done for sure. For this album, I took the remaining tracks for my scraped EP (Read my first album's description for more info on that). These tracks are "A Reverse Experiment" and "The Messy Opening Jam". I also took two other songs I made (Just A Demo + Signing Off). P.S: I know it's a short one, but it's something to tide you over. |
---
THE BEGINNING
Well, here it is, my first album! Some of the tracks during the sessions weren't good enough, so I pulled some tracks for my now scraped EP, "Experiments, Demos, Beer, and More!". If there are tracks you don't like, they're probably some of my experimental tracks, such as "The Punkish Sound Collage". Overall, I like these tracks, and I will, hopefully soon, master the techniques and use them on future albums. Outtakes from this album with the reasons they were scraped are as follows: "Full Throttle" - Reason: Was overall just a crappy play-around in PoM2, and not anything of actual substance. "A Reverse Expiriment" (Originally from the cancelled EP, "Expiriments, Demos, Beer, and More!") - Reason: The guitar track didn't sound terribly different reversed, and I already had enough experimental tracks. "The Punkish Sound Collage Demo" (Also originally from previously mentioned scraped EP) - Reason:It's basically the released version, but shorter, so I didn't bother.

Additional Notes:
When I made "The Punkish Sound Collage", I was half-trying to think like John Lennon and Yoko Ono when they made "Revolution 9", but shorter. I don't care for that song, but it is interesting. Well, since I don't want to exceed the limit, I'll talk to you next album description!

---
RIFFTASTIC/LITTLE JIMMY
| | |
| --- | --- |
| | I made "Rifftastic" for a contest, and I was experimenting a bit. My previous songs following a different pattern, with something resembling trading solos. With "Little Jimmy", an idea came to me in the shower, and I finished my brainstorming when I started composing. Really, the songs speak for themselves, so download them. These are among the songs for my first album, which is still in the works. Enjoy! |
---
Powerstars' Bio
Powerstars is an artist who makes straight Rock, and experiments from time to time. He loves the online game "Everybody Edits". Here is a note from him: If you want, I would love to play on your albums, especially if you're just starting. BTW, please give feedback on some of my experimental tracks.

I love the Guitar Hero and Rock Band games, so when I found Punk-o-Matic 2, it was a dream come true. I am currently learning guitar, and I love Classic Rock (Mainly The Beatles and Bon Jovi). I am a fan of Chester.

Powered by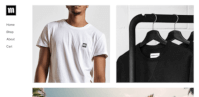 Create your own unique website with customizable templates.